$

200.00
The Santa Experience - December 3rd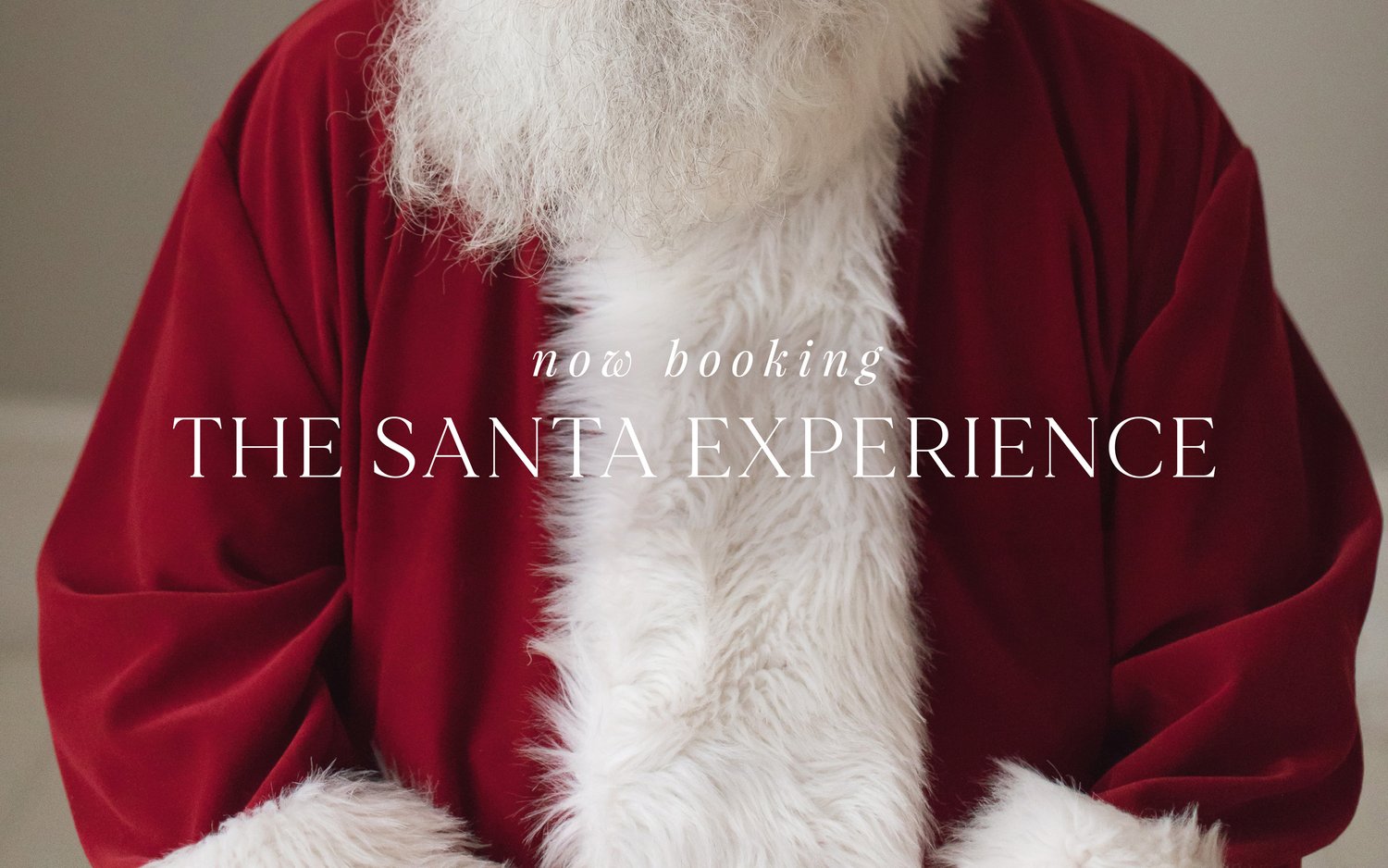 $200
10 minute session
8 digital images with option to purchase more
Print Release
We are so excited to have Santa visit us this year....And he's bringing along Mrs. Claus!
The set will be creamy and soft so that Santa's red suit pops. Dress kids in their Sunday best or their favorite Christmas Pajamas. These are meant to focus on kids and interacting with Santa. Parents can hop in for a photo but it is not meant to be a full family session.
Details:
This mini session will take place on Sunday, December 3rd.
The location is my studio, 300 Morton Street, Richmond TX 77469.
This collection includes a 10 minute mini session and online gallery with a MINIMUM of 8 full resolution digital images in color. 
This package is mainly for children and immediate families ONLY.  It does not include extended families and cannot be used as a newborn session.
Expectations:
Sessions are scheduled for a specific date and time. You are expected to arrive prior to your appointment, dressed and ready to shoot at your scheduled time. This includes allocating enough time to park and walk. Tardiness or unpreparedness will result in a shorter session, fewer poses and less images. Photographer is not responsible to add time due to clothing malfunctions or unforeseen circumstances caused by the family.
Reschedules/Cancellations:
I always hope for the best weather on session days. All weather updates will be sent via email. Decisions will be made according to the forecast and radar. However if the weather is too questionable I will definitely reschedule for another date. Safety is my first priority. Reschedules are undetermined at this time. 
I understand that we book these sessions far in advance and things change. However, please note that retainers are NON REFUNDABLE and NON TRANSFERABLE. If you are unable to attend, because of scheduling conflicts, sick/illness, or unable to make the reschedule date, you have the opportunity to sell your session on our page or on your own social media.
Due to the nature of the sale there are NO REFUNDS. This session is NON TRANSFERABLE and CAN NOT be used as credit towards another session.
ALL SALES ARE FINAL!